I have a working prototype of a trading client for Binance crypto exchange. Its key features are:
Real-time peaks detection.
Placing/deleting the orders with one click on the price chart.
Storing historical data in an SQLite database.
Below I provided the screenshots: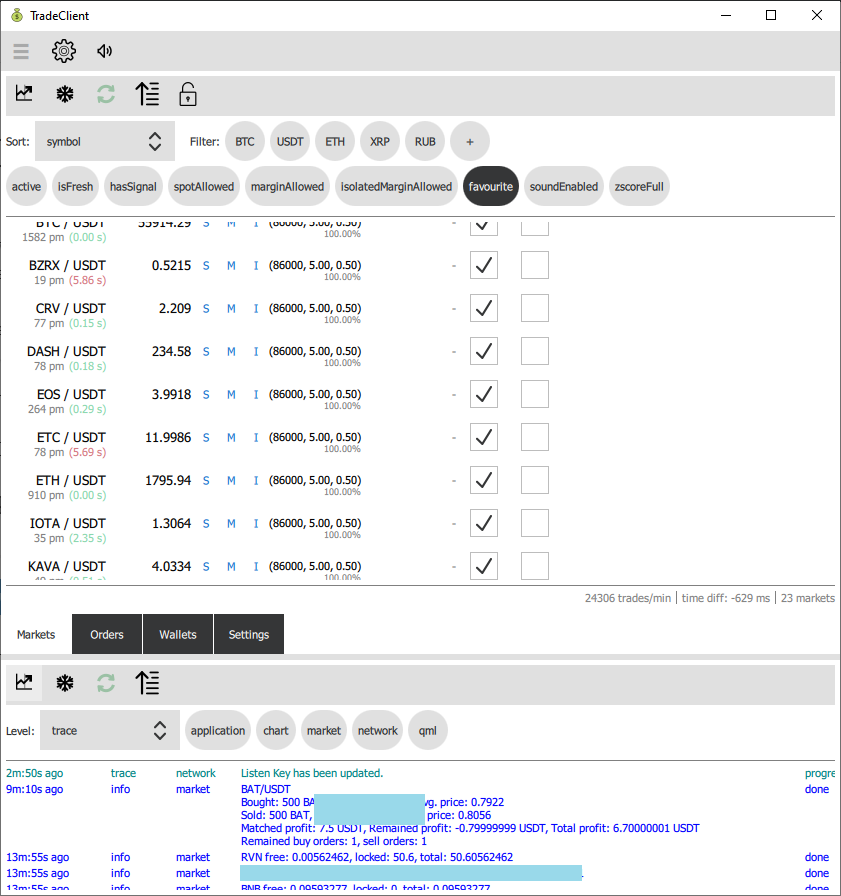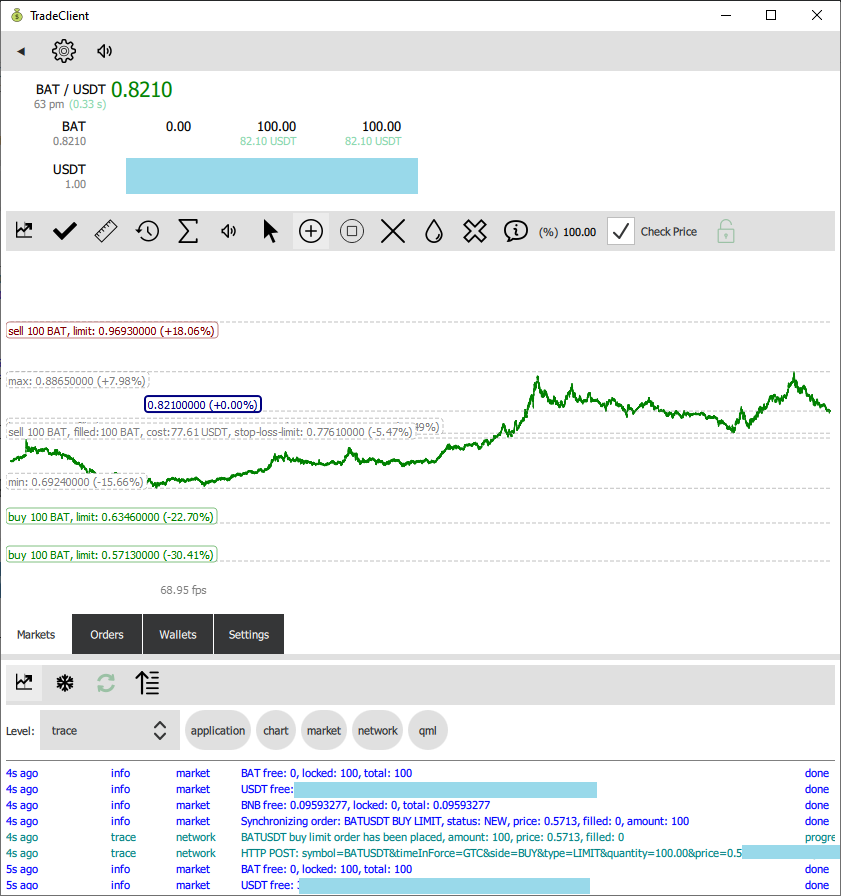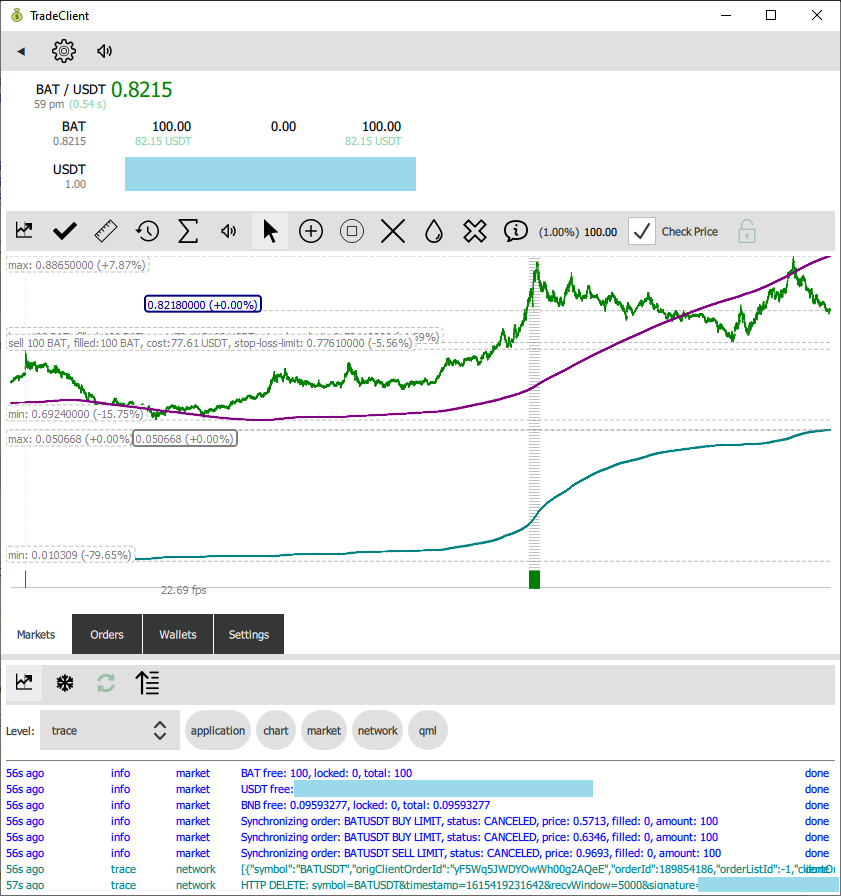 The app is developed in C++ with QT 5.15 and works on all the platforms QT supports including Windows, Linux, Android and iOS.
Examples of the peaks detection
For example, on 3/28/2021 at about 19:45 my software detected when PIVX started to grow and reached +289% within 15 minutes: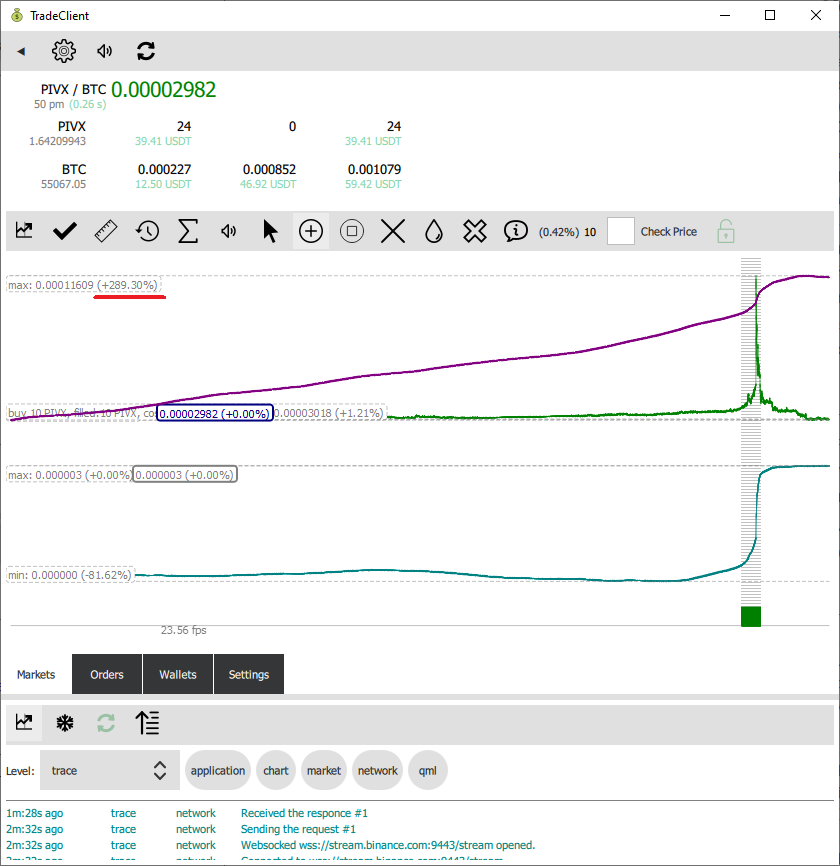 Also it detects small moves. For example, it detected when XMR leaved the flat and grown in about 2%: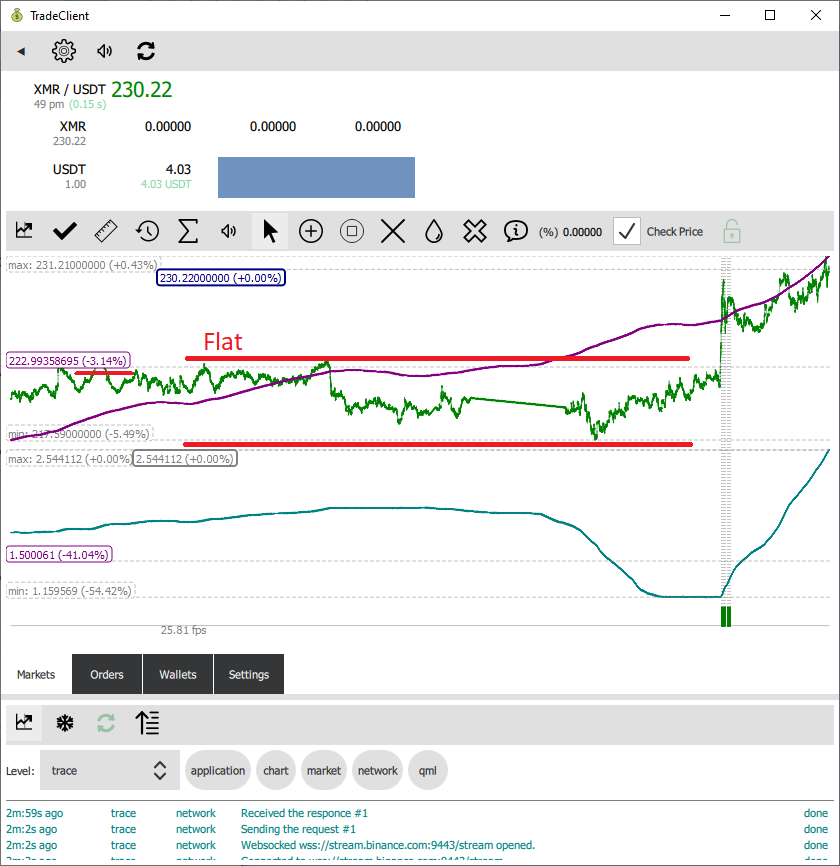 Posts: